Connectia

Education Simplified

Connectia is India's renowned School Management Software that offers Android as well as Apple mobile apps for parents, teachers and the School Management.

This cloud-based online software is very unique and comprehensive. It is recognized as the absolute best for Primary and Secondary Schools as it enables smooth functioning of the day-to-day operations and facilitates parent-school interaction in an instant manner so that there remains no room for any communication gaps.
Connectia

Integrated Pro-School Modules
Academic
Managing School Data
Effective Document Management
Quick Admissions & Registrations
User defined Exam Management
Password Protected
Fees
Fees Collection
Easy fee Receipt and refund voucher
SMS Alert for due fees
One click fee certificate generator
Effective fee accounting
Accounts
Integration with Fee Management
Bank/Cash Transactions Management
Budget Planning
High Level Security
Manage Day to Day Accounting
Customised Accounts Reports at one click
Attendance & School Transport
Easy record of Students, Teachers and Staff Attendance
Data Integration with Bio-Metric Devises
Easy Tracking of School Vehicle route
Manage Vehicle, Driver and Conductor Details
SMS Alert on Entry and Exit of each Student
Awesome Features
Cloud Based software hosted on Amazon Server
The Software is hosted on one of the most Powerful Server in the world ensuring robust performance and security.
School Website Integration
Recruitment, Online Enquiry, Holiday Planner, Examinations Planner,Birthdays
Bio-Metric and Smart Card Enabled
Students, Teachers and Staff Attendance Recording
Reminders on APP & Mobile
Mobile SMS and APP Notification for Fees Due, Absenteeism, PTA Meetings, School Events
Track Student traveling on G-Maps
Parents can track whereabouts of their kid's School Vehicle journey on G-maps
Unparalleled Customer Support
Easy problem Solving with our ever helping Customer Support
Our Services
Connectia School Management Software is fully automated and ensures timely performance when it comes to the processes involved in management of educational institutions. It helps the Educational institutions to streamline and reduce the effort and time involved in executing the basic day to day functions.
Our aim is to provide opportunities for better utilization of resources by eradicating the paper-based system in Schools & Educational Institutions; that too at minimum cost! Our comprehensive school management software boasts of user friendly dashboards, easy navigation and well structured reports.
Homework
No need to pester your kid for today's homework, Now, with Connectia's Homework Module; all homework assignments will be at your fingertips!
Calendar
With Connectia's custom developed event calendar, parents can get a bird's eye view into what is going on in their kid's class this week.
Time Table
It's time to teach the Children about Time Management with our expertly designed Time Table Module.
Leave Management
Tracking of leaves has never been more easy! Parents just send a Leave Request from the Leave Management module and the Teacher will get a notification.
Teachers and Subjects
Want to know who is helping your child succeed in which subject? Just go to Teachers and Subjects!
Achievements
Let the Children shine! We publish your kid's hard work in the achievement section for all the School to see!
Exam Management
The dreaded time of every parent's life made easy with Connectia! Now, get Exam time table updates, Results on the App. Yes! It's that easy.
Transport
With Connectia be assured of your Child's safety. Accurate travel updates of children's journey from home to school and back. That's not it! Parents can even track their kid's school vehicle journey on Google Maps!
Fee Management
Customized Fee Payment options available only with Connectia! Send fee receipts, due updates just like that.
Notifications
Never miss a single update about your Children's school life With Connectia's specialised Notification Management.
Attendance
No need for manual attendance record maintenance. Connectia provides Schools a customized Attendance Module with biometric integration.
Appointments
Now, parents can never miss a PTA! Connectia presents a customized Appointment Feature that will send notifications of particulars of Appointments with a single click!
Gallery
About Us
Connectia is a growing information Technology organisation, engaged in Software Designing and Development, e-Commerce and e-Business Solutions, ERP, Website designing and hosting, IT Solutions. Connectia has one of its major software suite designed to address the varied complicated functionalities of educational institutions. Our School Management Software is highly flexible, customizable, cost effective, and easy-to-use for educational institutes. It functions as a one stop solution for Pre-primary Schools, Primary and Secondary Schools, High Schools, Intermediate Schools, Coaching Institutes. We offer turnkey solutions in automating the functions to effectively administrator and manage the operations, leading to more efficiency and profitability.
Our Vision
To develop and Provide Intelligent, Interactive and affordable software products applying advance technologies to our valued customers along with complete technical support to their utmost satisfaction with emphasis on the continuous improvement upon the business process.
We can evaluate various Software and Hardware products available in order to provide our clients with a technically appropriate and cost effective solution.
Meet The Team
We love what we do.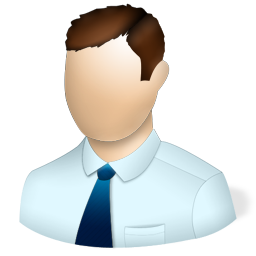 Surendra Pasalkar
Director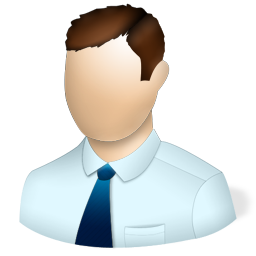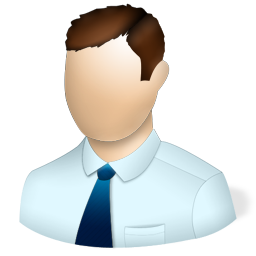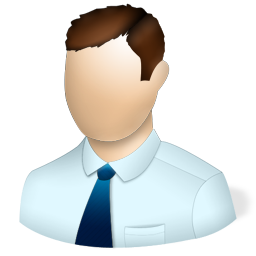 Contact Info
Head Office
Connectia Softech Solutions,
Plot No. 102/ A2 ,
Near Poonadal Besan Mill
Hadapsar , Pune-411013
Phone : (020) 26872450 | Call: +91 9730070150